General Dentistry
in Sanford, MI
Our practice offers a wide array of preventive, restorative, and cosmetic dental treatments to help patients restore their teeth and gums and feel amazing about the appearance of their smiles. Our team always creates custom treatment plans, as we always want to use the right combination of services to help our patients achieve and maintain optimal oral health. To learn more about our treatment options or schedule an appointment with our team, please contact us!
CONTACT US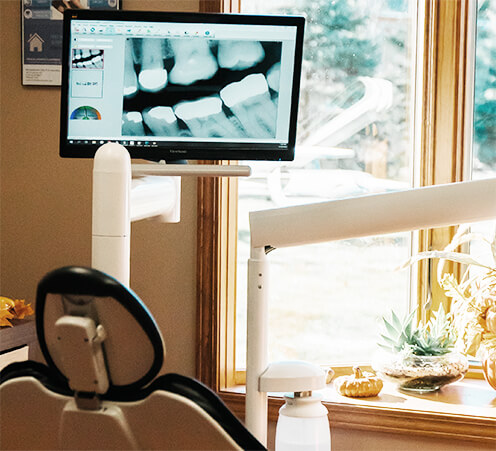 Preventive
Dental Care
Scheduling preventive dental services is one of the best ways to keep your smile as healthy as possible. Our preventive treatments help prevent and reduce tooth decay, gum disease, and dental trauma, as well as other dental issues.
Routine Cleanings & Exams
Dental Sealants
Fluoride Treatments
Oral Cancer Screenings
Athletic Mouthguards
Nightguards for Bruxism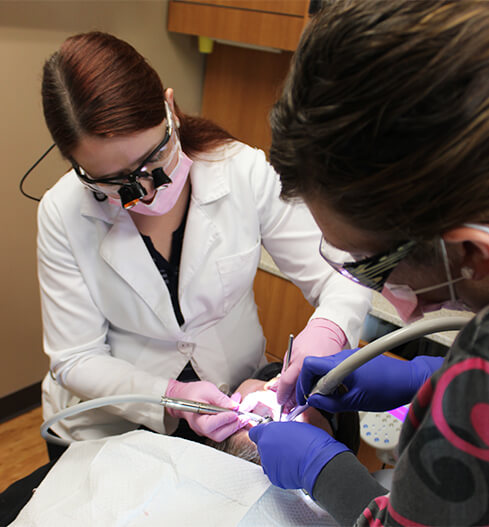 Restorative
Services
Even with preventive dental care and a great at-home oral care routine, restorative dental services can still become necessary to keep your teeth and gums in tip-top shape. Our office provides everything from dental fillings to surgical procedures.
Tooth-Colored Fillings
Same-Day CEREC® Dental Crowns
Dental Bridges
Root Canal Therapy
AvaDent® Digital Dentures
Dental Extractions
Oral Surgery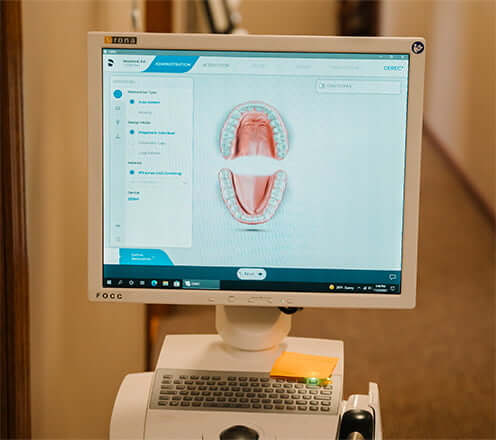 COSMETIC
Treatments
Cosmetic dental treatments can enhance the look of a patient's smile as well as their overall appearance. If you're interested in achieving a brighter or straighter smile, our team would love to help!
Custom Professional Teeth Whitening
Invisalign®
ClearCorrect™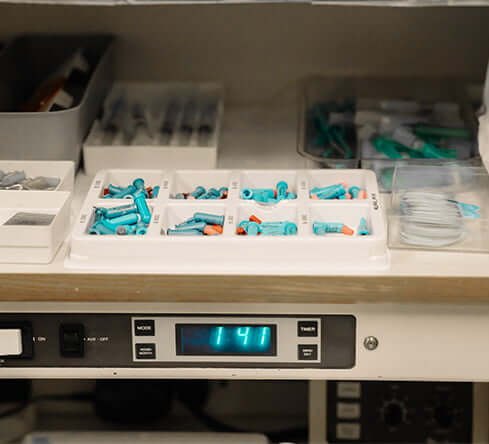 DENTAL
Sedation
Does dental anxiety prevent you from scheduling or attending dental visits? Whether you suffer from anxiety or just want to feel more relaxed in the dental chair, our office provides two excellent choices for dental sedation.
Nitrous Oxide
Oral Conscious Sedation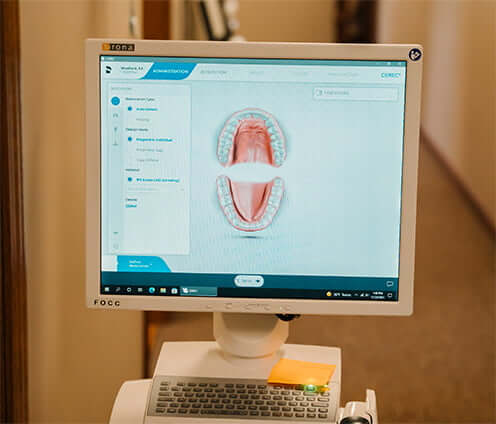 MODERN
Office Amenities
We believe the comforts of home don't have to be left at home. Our office provides a variety of fun, comfortable amenities that our patients are welcome and encouraged to enjoy, including:
Complimentary Refreshments
Play Area with Books & Toys
Private Treatment Rooms
Cozy Pillows & Blankets
TVs with Netflix & Discovery+
Treasure Chest Full of Prizes
State-of-the-Art
Dental Technology
By investing in the newest, most innovative technology and equipment, our team is able to continually enhance the quality of our care and provide our patients with top-notch service.
CEREC® Technology
Our team can create high-quality dental crowns quickly and effectively using CAD technology and our onsite milling machine. Patients can have their dental crowns designed, created, and placed in one convenient appointment—no extra visits or temporary crowns required!
DIAGNOdent
In addition to visual exams and X-rays, our office uses DIAGNOdent cavity detection to diagnose cavities in their earliest stages. This pen-like, handheld tool uses laser fluorescence to detect tooth decay so it can be treated earlier before it becomes more advanced.
Intraoral Camera
Intraoral cameras are handheld devices that stream live video to a screen. They can be used to provide both the dentist and patient with an up-close view of the patient's teeth and gums. High-quality pictures can also be taken and saved for future reference.
Isolite Technology
The Isolite system provides a place for the patient to rest their jaw during treatments while simultaneously suctioning saliva and illuminating the patient's mouth. Isolite helps make procedures faster, more efficient, and more comfortable for the patient.
Biolase® Laser Therapy
Our team uses hard and soft-tissue laser therapy to treat periodontal disease, tooth decay, and a variety of other dental issues. While it may sound scary, dental lasers are extremely precise, and laser therapy can lead to efficient care with faster recovery times.
Digital X-Rays
Digital X-rays capture high-quality images that can be viewed and enhanced within seconds. They also emit up to 90% less radiation than traditional X-rays. Our team takes panoramic X-rays as well, which can be helpful for viewing all of the teeth and jaws at once and getting a clearer picture of how they are interacting together.
Galileos CBCT
Cone Beam Computed Technology (CBCT) is used in dentistry to take highly advanced 3-D X-rays. In less than a minute, these scans can create images that show hard and soft tissue, including nerves and tooth roots, providing our team with detailed images and the information we need to plan and complete treatments.
Interested in learning more about our services? Want to schedule a consultation with our practice? Please contact our office, and our friendly team will be glad to assist.
CONTACT US